Jenny Whiteley
Two-time Juno winner Jenny Whiteley fuses Blues with Country and Pop to make her one of Canada's most accomplished singer / songwriters. See her music videos here. You can also see her cameo in True Fiction Episode 3.


Hidden Cameras
One of the most exciting young bands to come out of the West Coast in Years. See their videos and a documentary that follows them on their recent North American tour.





Tom Sekula
Tom has become a staple on the late night talk show circuit. His latest Album On The Air is a compilation of his greatest hits and favourite covers from these performances. See all of them here at 3oclock.tv.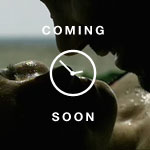 The Roses
If you thought The Roses weren't controversial enough, then see them here as they make their way across Europe playing on street corners, in pubs and in public parks. Lead singer O'blivion gets arrested in twelve different cities across nine countries.


La Chasse
France's new phenomenon gets a cool reception in the Southern United States. See an in-depth documentary about how they cope with life on the road in a mostly hostile environment.